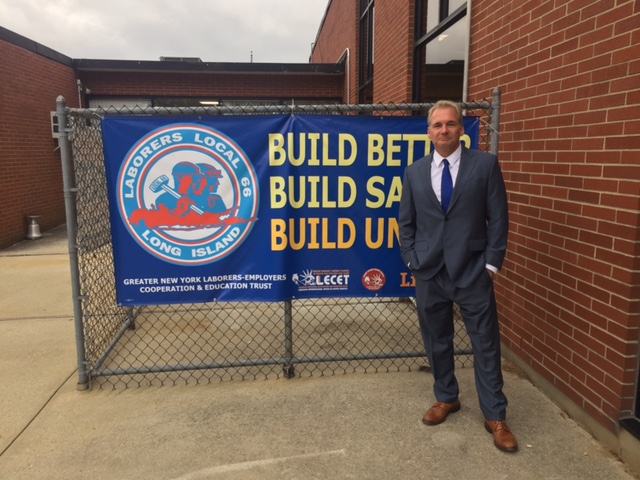 We are proud to be affiliated with Labor! Mr. Chakmakian addressed the membership of Gen. Bldg. Laborers Local 66 last evening. He was invited to present scholarships to 4 young people, sons and daughters of members, who will be starting college in the fall. A donation was also made to the scholarship fund, in memory of Frank Chimento, a union leader who passed away recently. Frank was a dedicated union official, a friend and a gentleman. He will be missed by all at Local 66. We are proud to make this donation in his name.
In March, 2017 Mr. Chakmakian was asked to participate in a unique seminar presenting multiple viewpoints on jury selection issues, from leading plaintiff and defendant personal injury trial lawyers. ... Click here for more


The firm was established in 1996, after Mr. Chakmakian left a well respected plaintiff's firm to open his own office. His first "seven figure" verdict was obtained one year later and, since that time, he has won many seven figure verdicts and settlements, a claim few lawyers can make. These include many cases published in the New York Law Journal and the New York Jury Verdict Reporter.

He has also obtained several verdicts and settlements that have set records in their respective categories, including one of the largest automobile verdicts rendered in a given year ($7.8 Million Dollars), and one of the largest settlements ever obtained in an auto case in Suffolk County ($11.325 Million Dollars).